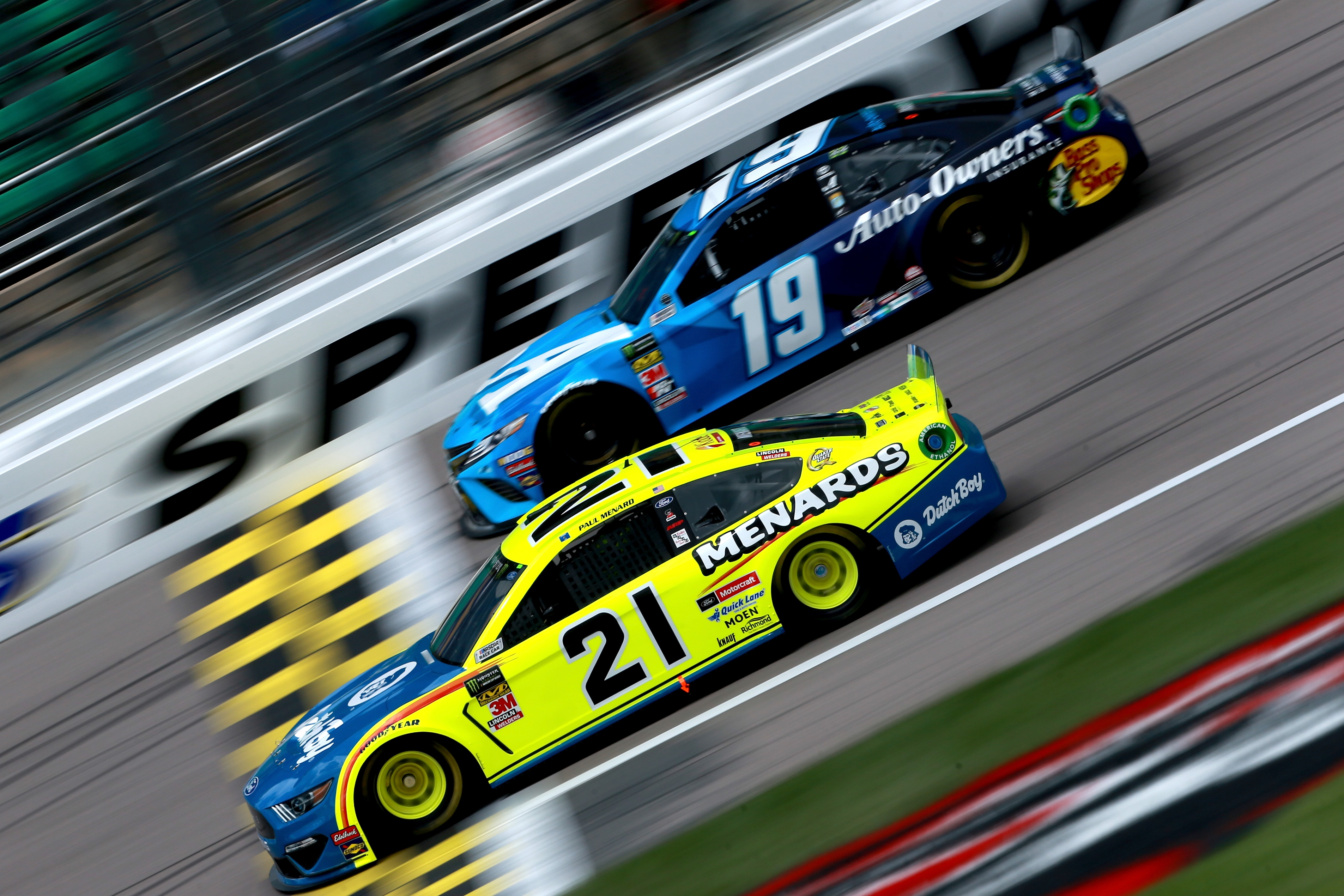 Paul Menard has struggled mightily in his year and a half driving the No. 21 Ford at Wood Brothers Racing. Despite the sub-par performance, and rumors swirling that a new driver could enter the No. 21 team in 2020, on Tuesday, Menard said he has a contract in place and intends on driving for the organization next season.
"I love the Wood Brothers," Menard said. "I love my race team. Good people. We have a contract next year. I guess it's getting to be that time of year when people start talking about things. But I have a contract and I love my team. We just got to perform better that's all."
Indeed, the No. 21 needs to pick up the pace.
A year ago, Menard's had one top-five finish and sputtered to a 19th-place finish in the point standings. Through the 18 races in 2019, things have actually gotten worse. Menard has yet to score a top-five finish and has just two top-10s. Menard sits 20th in the point standings.
All of this while the team is aligned with Team Penske which has all three of their cars currently either locked into the Playoffs or securely inside the top-16 of the point standings.
Yet Menard has struggled.
Add in the fact that Ryan Blaney finished ninth in the championship standings and won a race for Wood Brothers Racing the season before Menard arrived and it adds up to a not so favorable look for the 38-year old driver.
Still, Menard insists he isn't going anywhere unless, "I guess you get enough lawyers involved, anything can happen I guess."
Through Menard's career he has had flashes of brilliance. Of course he won the 2011 Brickyard 400 by passing Jeff Gordon for the win and from 2011 to 2015 he was a fringe contender for a Playoff spot and he actually did make it into the post-season in 2015.
Menard has shown over the years that there is more potential to his driving skills than his current results indicate, but it is looking more and more like Menard is running out of time on showing his worth in the iconic No. 21 car.