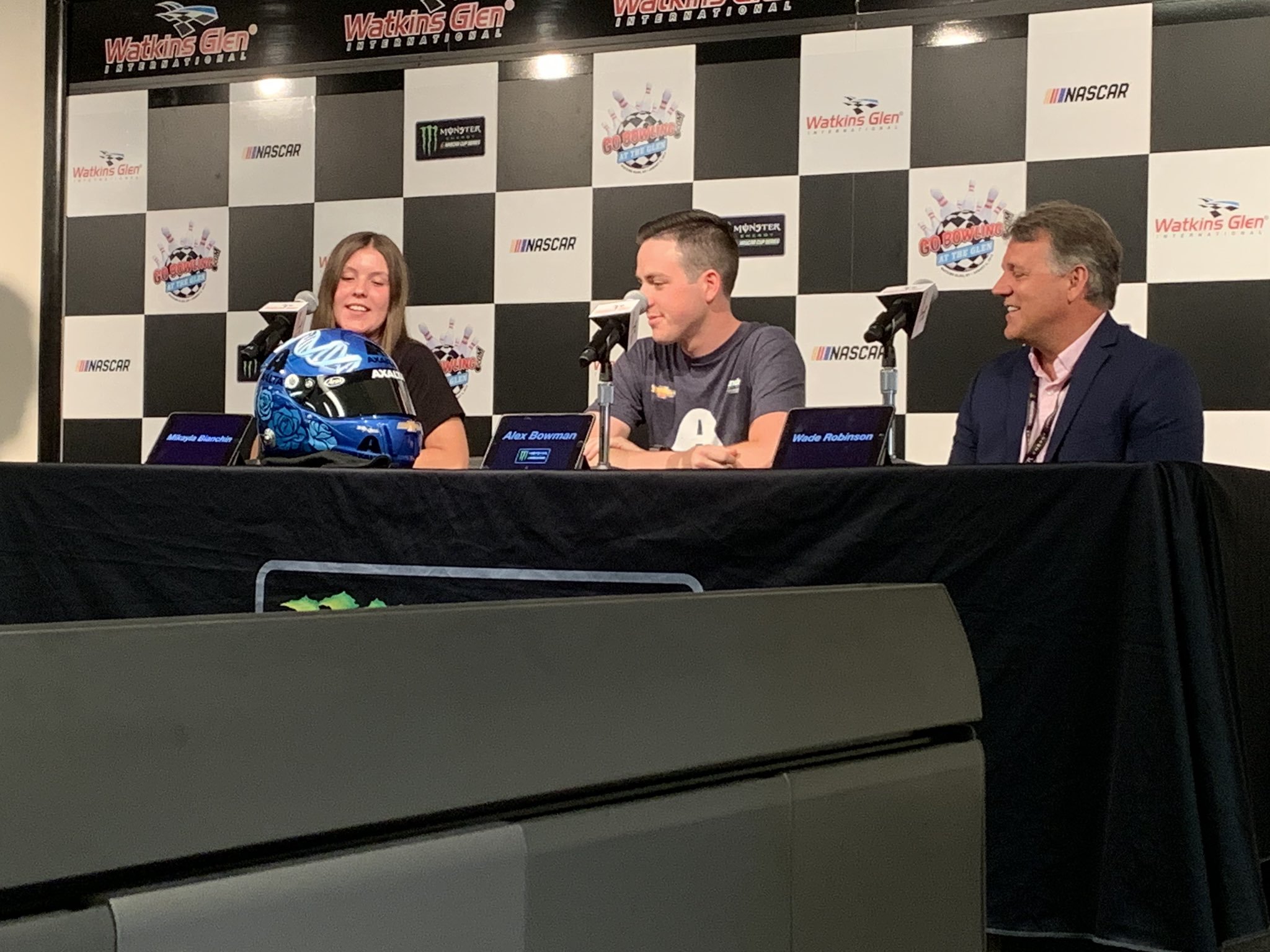 Sunday, when Alex Bowman straps into his No. 88 Axalta / Carstar Chevrolet Camaro ZL1 he will be looking for his second-career Monster Energy NASCAR Cup Series victory. However, he will also be looking to help the Cystic Fibrosis community reach victory lane as well.
Bowman, 26, will be wearing a special blue Cystic Fibrosis Awareness helmet which was designed by Mikayla Bianchin in the Accelerate the Cure Design Contest. Bowman is so grateful to have partners that believe in using their platform to do good things for the world.
"We have a lot of different partners that we get to do really cool meaningful things with like Axalta and Carstar this weekend," Bowman said. "We have a helmet that Mikayla actually designed through the Accelerate the Cure contest. It's got to do with finding a cure with Cystic Fibrosis."
Admittedly, Bowman didn't know much about Cystic Fibrosis before the contest, but he has been on a crash course learning more about the disease that affects the lungs and digestive systems of those afflicted.
Gallery: A Closer Look at Alex Bowman's Cystic Fibrosis Awareness Helmet
This slideshow requires JavaScript.
The helmet is an absolute gorgeous display, and Bianchin described how she came up with the design.
"I designed the helmet representative of Cystic Fibrosis," Bianchin explained. "Cystic Fibrosis is a multi-organ disease but it mainly affects the lungs. I wanted to showcase lungs on the back. Really bright and beautiful in a blue light representing clarity. Which is something I look forward to in a cure for Cystic Fibrosis hopefully in the near future. Just clear breathing, easy breathing something that a lot of people take for granted."
The helmet, which was painted by Noel McEwen of Off Axis Paint in Mooresville, North Carolina, also features DNA strands on the top, as CF is a genetic disease as well as roses on the sides of the helmet. Roses are a hallmark logo for Cystic Fibrosis because the name of the disease actually sounds like "65 roses" when it is said.
This is an amazing tribute to those with CF, and it definitely helps raise awareness to the disease to the NASCAR world. Perhaps Bowman can win Sunday and showcase the helmet as he climbs from his No. 88 machine? Regardless, it's awesome to see this helmet come to life.