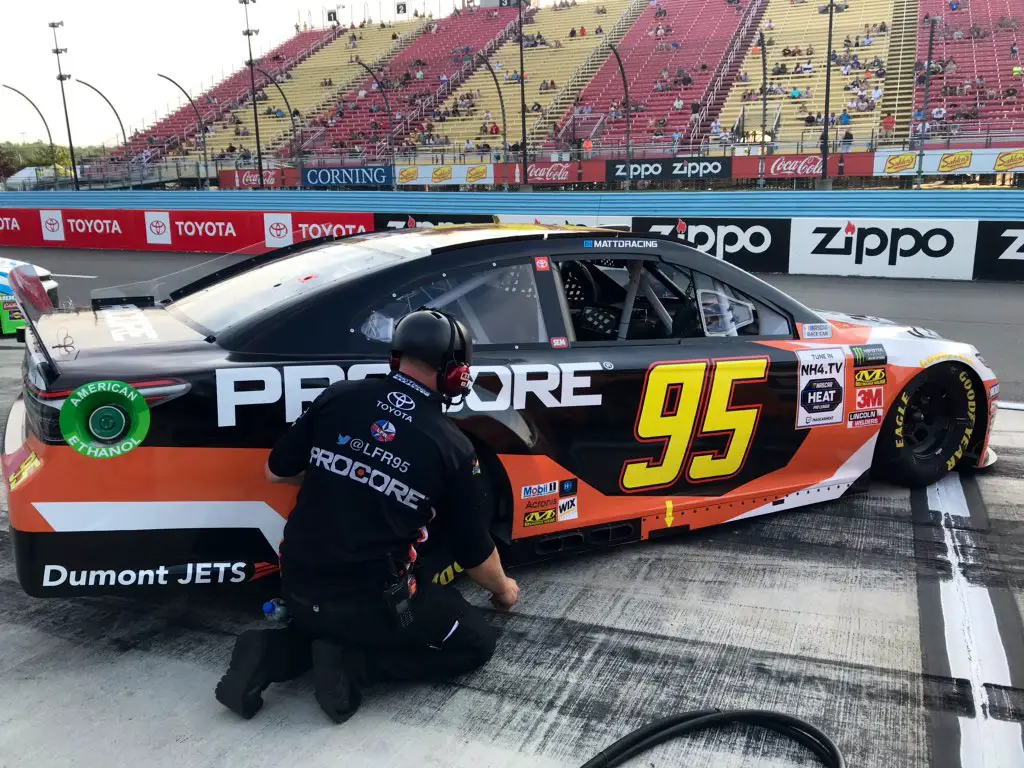 Matt DiBenedetto's season got off to an incredible start, as he led 49 laps before crashing out of the season-opening Daytona 500. Then, the driver of the No. 95 Toyota Camry went silent. As months of mediocre finishes piled up, rumors began swirling that he would be one-and-done with Leavine Family Racing.
Now, at the conclusion of the GoBowling at the Glen, it is looking harder and harder for LFR to justify not resigning DiBenedetto for another season. The 28-year-old finished sixth on Sunday, which marks his fourth top-10 finish over the last seven Monster Energy NASCAR Cup Series races.
"Man, that was another good run," DiBenedetto said. "That was so much fun. It's fun always driving through the field of these road course races. I don't know I guess we are road courses aces here. It's not my background, but it's just fun. I love doing it."
Over this seven-race span, DiBenedetto has an incredible average finish of 11.9.
And you have to wonder: how much of it is attributed to the fact that they are more than a half-season into their alliance with Joe Gibbs Racing?
DiBenedetto is still on the hot seat as Christopher Bell waits in the wings for an avenue to the Cup Series, but DiBenedetto has driven his guts out while fighting for his career.
"I'm fighting for my life," DiBenedetto explained. "Everyone knows — the see the headlines and all of the mess in the media. I'm just fighting for my life and my ride. This is all I live for. I hope I can stay with this team. I love these people. They're so good. [Crew Chief Mike] Wheels [Wheeler], the pit crew all of our guys. I'm just lucky to be able to work with them."