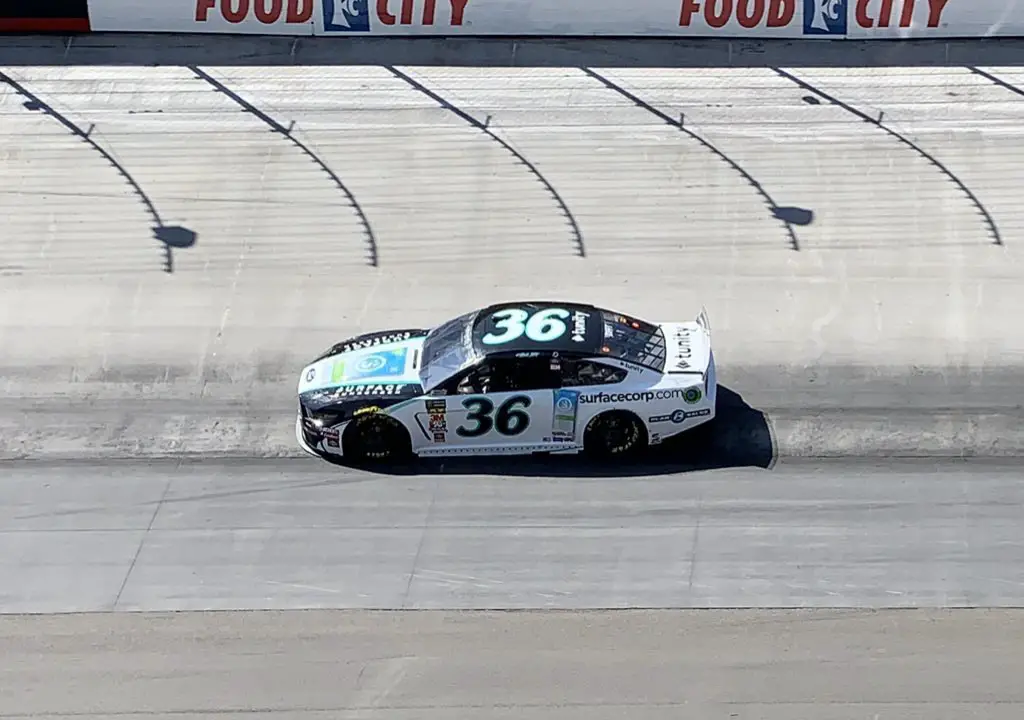 Photo Credit: @Team_FRM on Twitter.
Monster Energy NASCAR Cup Series Rookie Matt Tifft is having a rough Friday at Bristol Motor Speedway.
He was sidelined before final practice for Saturday night's Bass Pro Shops NRA Night Race as he was suffering from symptoms related to vertigo.
He has gone to the infield care center for evaluation and will be re-evaluated later in the afternoon to see if he is able to qualify his No. 36 Ford Mustang.
If Tifft is unable to go, Chase Briscoe who drove the car in final practice earlier today seems to be the guy tabbed to fill in.