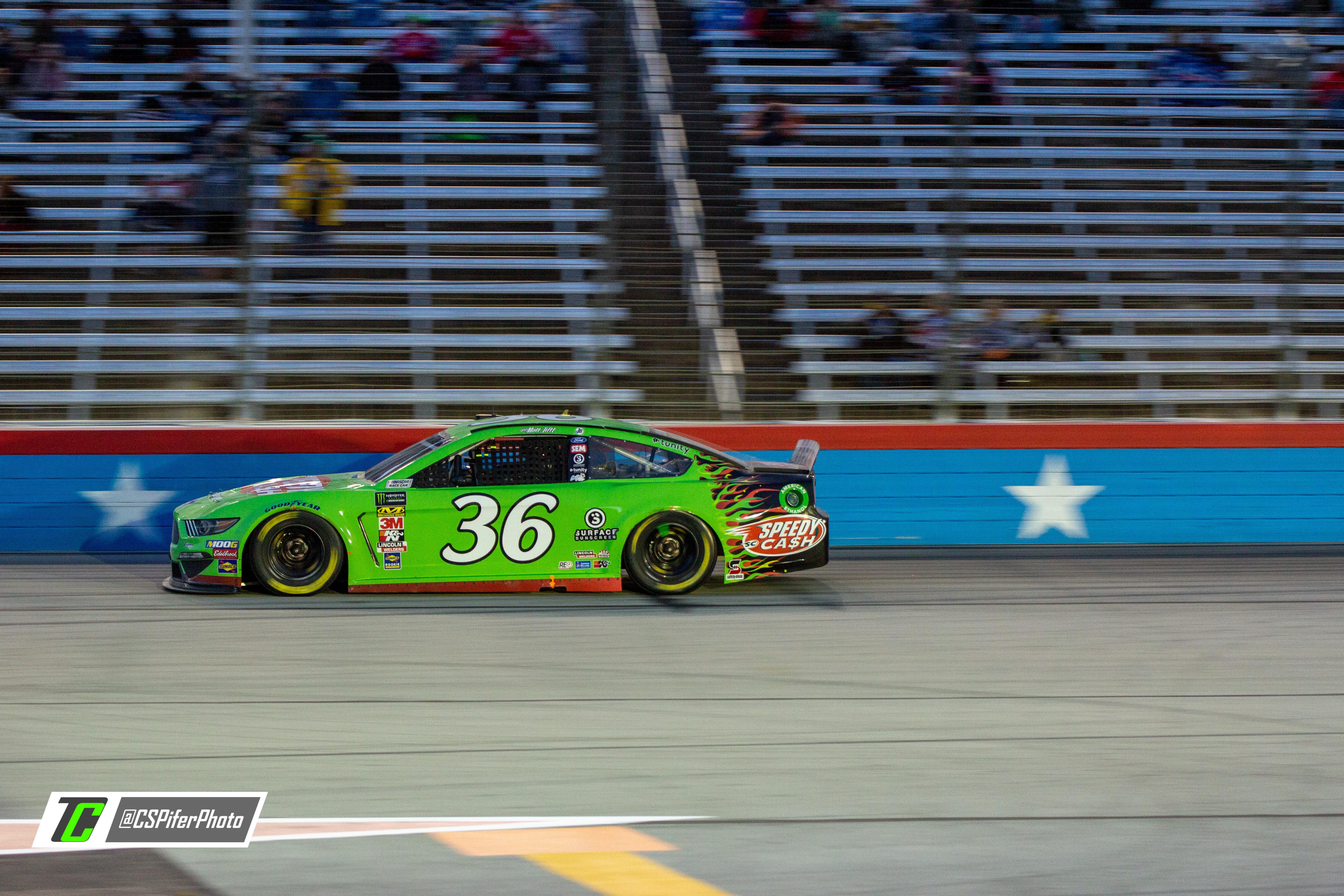 John Hunter Nemechek performed incredibly in his Monster Energy NASCAR Cup Series debut a week ago at Texas Motor Speedway driving for Front Row Motorsports and filling in for Matt Tifft — who is sidelined after suffering a seizure in Martinsville.
The 22-year old hung in there during a difficult race and finished 21st, just one lap off the pace.
Nemechek finished higher than the two other Front Row Motorsports cars in the event, and his 21st-place effort was the team's third-highest Texas finish in 55 starts at the 1.5-mile speedway.
Now, it appears that Nemechek's performance has led him to a NASCAR Cup Series ride for the 2020 season.
According to two separate anonymous sources from within the Front Row Motorsports organization, a deal is currently being put together for Nemechek to drive for the race team for the 2020 NASCAR Cup Series season.
One of the two sources stressed that although a deal is in the works that, "As of yesterday, nothing has been signed yet."
The sources also couldn't confirm which car Nemechek would be piloting.
Tifft is facing a long road back. Currently, doctors are still trying to pin-point what triggered his seizure. Depending on when an answer is found and how quickly a medication can be prescribed that could ensure that Tifft won't be suffering another episode, the No. 36 could be open for a portion of 2020.
David Ragan is also set to retire from full-time driving duties after next Sunday's Championship race at Homestead-Miami Speedway. So, obviously the No. 38 will be open.
And although, Michael McDowell expressed confidence to TobyChristie.com following qualifying last weekend in Texas that he will be back with Front Row in 2020, he still remains unsigned currently. If talks stall or break off, that could open the No. 34 car as well.
Regardless, it is looking more and more likely that Nemechek will be parlaying his part-time fill-in role with the team into a full-time gig for the 2020 season.
Nemechek is a unique talent, who has produced seven victories between the NASCAR Gander Outdoors Truck Series and NASCAR Xfinity Series since 2015.
The North Carolina native has run the entire 2019 NXS season for GMS Racing. Nemechek sits ninth in the championship standings with five top-five finishes and 17 top-10s.