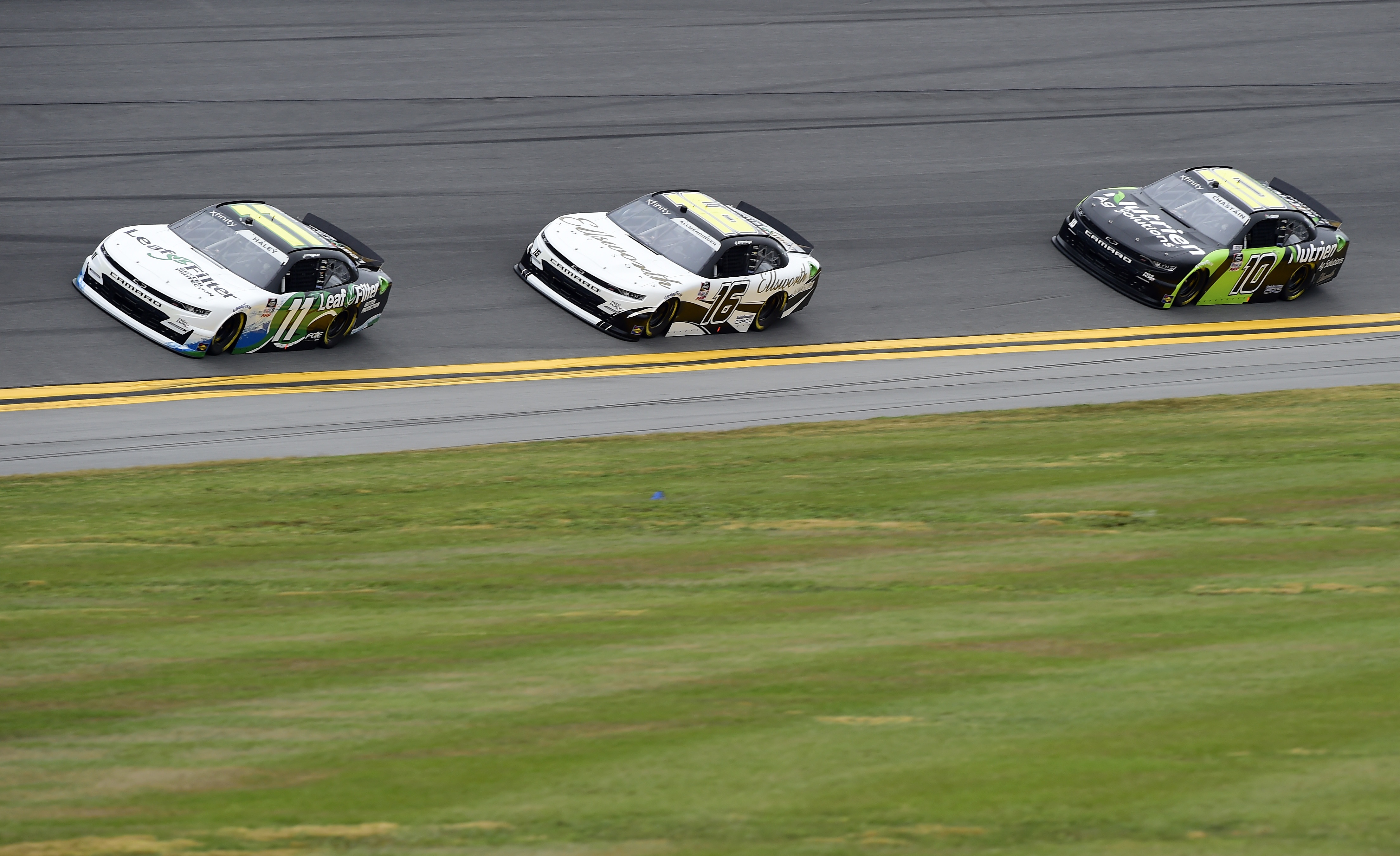 *Note: NASCAR's original official qualifying results pdf showed that Chastain had made the field in his No. 10 car, but that was incorrect.
What a demoralizing NASCAR Xfinity Series qualifying session at Daytona International Speedway for Kaulig Racing.
On Saturday, the three-car organization, had an issue where their brakes locked up, which caused both their No. 10 and No. 16 machines — piloted by Ross Chastain and AJ Allmendinger — to record the slowest lap times of the 40 cars that took timed laps on Saturday.
"I just felt like it was laying down," Allmendinger said.
"Unfortunate, whatever it is, I think we had to make it in on speed, so that's not going to get the job done," Allmendinger anguished.
Chastain, who is running the full season in hopes of a NASCAR Xfinity Series championship, had his car catch fire on his return to pit lane.
"Some kind of mechanical failure there with the left front," said Chastain. "Could tell something was wrong there, but wanted to post a lap."
Before Justin Haley, in Kaulig's No. 11 car, team general manager Chris Rice was very cautious about that car as well.
"I'm really concerned," Rice said. "Yes, both cars had the same issue. It's crazy it happened when it happened. I'm not sure if it was a hub or a brake or whatever."
Luckily, for Kaulig Racing, Haley's car held together and recorded the third-fastest lap in the qualifying session.
Unfortunately, for Kaulig Racing though, as a result of the mechanical failures during his lap, Allmendinger will miss the NASCAR Racing Experience 300.
Chastain also missed out on the show in his No. 10 car, but Jeff Green will step out of RSS Racing's No. 38 car and allow Chastain to run the race in that car instead.
Joining Allmendinger and Chastain's No. 10 car in going home on Saturday are: Colin Garrett and Tommy Joe Martins.