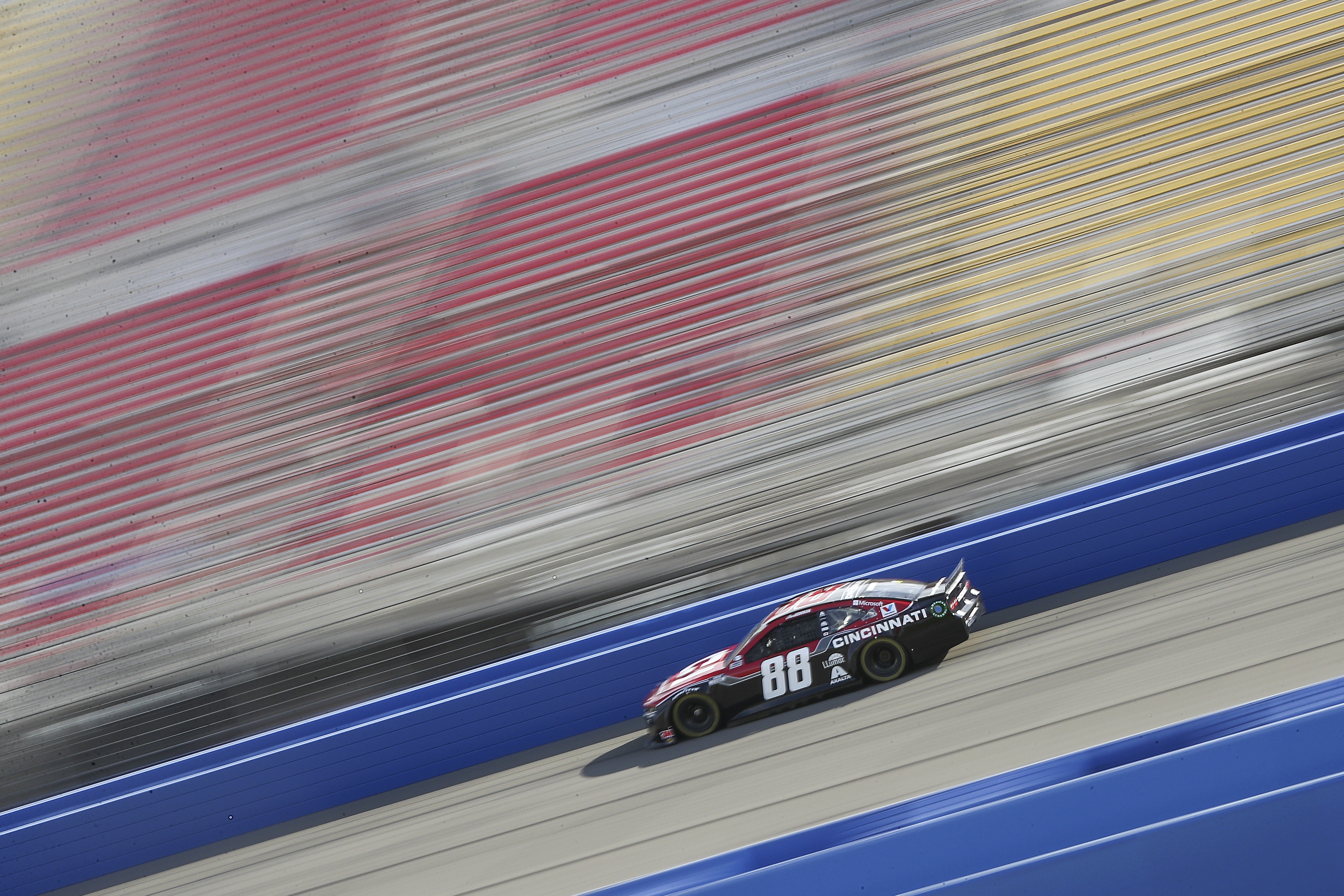 Alex Bowman delivered a convincing win in Sunday's NASCAR Cup Series Auto Club 400 at Auto Club Speedway. Bowman was head and shoulders above the competition as he won Stage 1 and led 110 laps en route to his second-career victory in the Cup Series.
For Bowman, the victory was sweet as it proves to his doubters that his first-career win, which came last season, wasn't a fluke.
"Yes, for sure," Bowman said. "The first one was a real enjoyable experience and then we sucked for six months. We started this year so strong. I feel like I've got a lot on my side that I'm doing better. My life has gotten a lot more organized than it was then. Greg and the guys are just on point. We've unloaded the last two weeks and I don't think we have had to make a change to the race car from the way it came off the truck. That makes my job a lot easier. I'm just so proud of this team."
Bowman's second win comes in career start No. 156.
Following Bowman to the checkered flag, nearly 10-seconds behind, was Kyle Busch in the No. 18 Joe Gibbs Racing Toyota Camry.
Kurt Busch, Chase Elliott and Brad Keselowski rounded out the top-five finishers in the race.
Denny Hamlin overcame slapping the wall to finish sixth.
Jimmie Johnson, who scored his first top-five since July 2019 a week ago, came up just shy of another top-five finish in seventh. This will more than likely be Johnson's final start at his home track, as 2020 will serve as Johnson's final full-time season.
Johnson was honored before the race with a five-wide salute, and his wife Chandra and two daughters were in the flag stand to wave the green flag on Sunday.
Aric Almirola, Kevin Harvick and Erik Jones finished out the top-10 in the race.
Ryan Blaney, who won Stage 2 and looked to be the only driver who could match Bowman for most of the race, was running second in the closing laps. However, a vibration caused him to pit late in the race. Blaney would come home a disappointing 19th after leading 54 laps.
Post-Race Stat Pack: