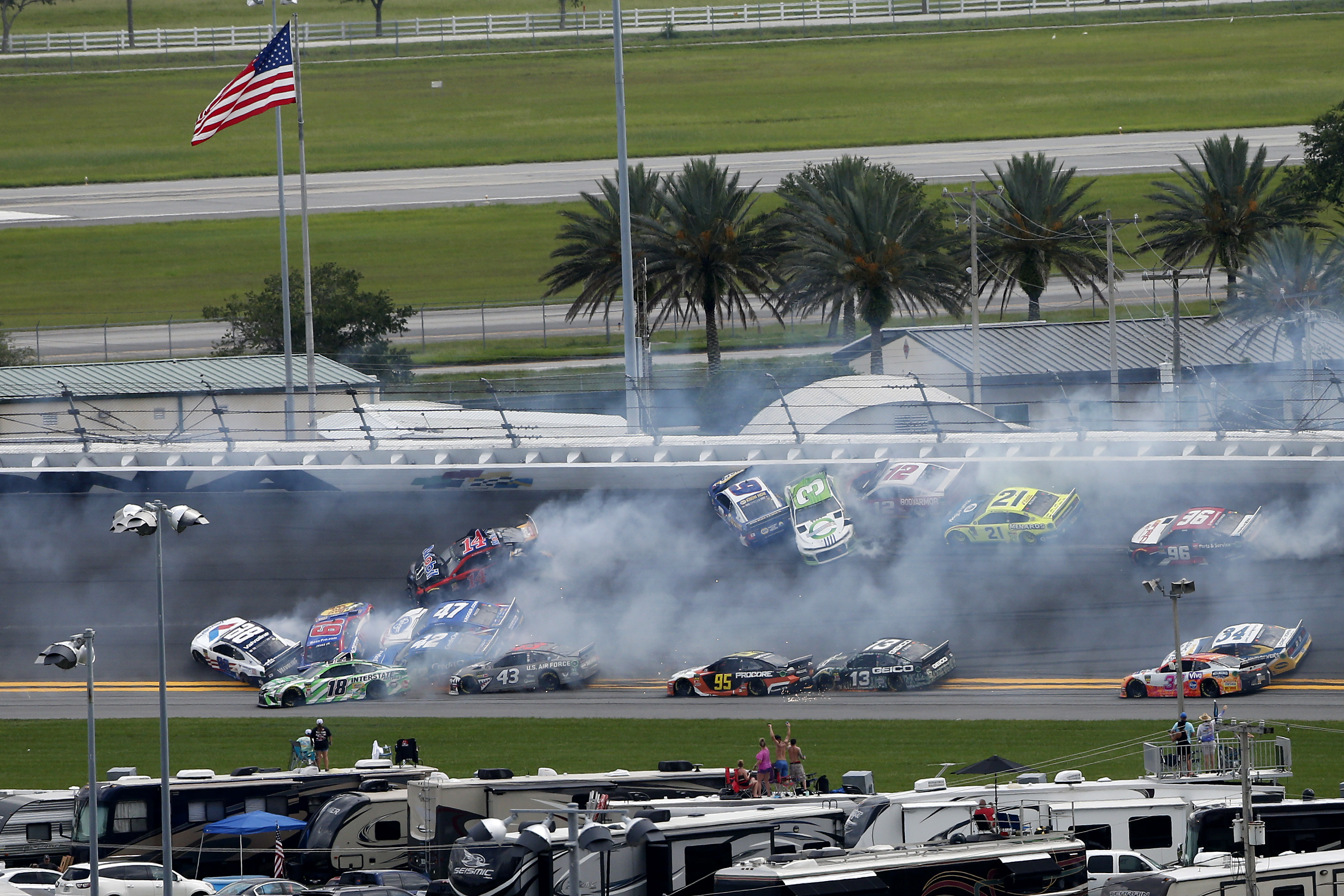 What a soggy mess Daytona International Speedway was this weekend. The Monster Energy NASCAR Cup Series Coke Zero Sugar 400 was rained out on Saturday, was contested on Sunday, before ultimately ending 33 laps short of it's scheduled distance thanks to lightning and rain.
Despite the wild weather delays, the Cup Series race scored a decent rating on NBC.
The overnight television Nielsen rating for Sunday's race was a 2.23.
Obviously, no direct comparison can be made from last year's event, as that race was run in prime-time on Saturday night and featured no weather issues. Last year's Coke Zero Sugar 400 garnered a 2.7 rating.
.@NBC earned a 2.23 overnight for yesterday's rescheduled #CokeZeroSugar400 @DISupdates, which ended early due to rain/lightning.

➖No comp to last year due to this weekend's postponement, but the '18 event run in primetime on a Saturday night as scheduled got a 2.7; 3.0 in '17. pic.twitter.com/tswtZk42kX

— Adam Stern (@A_S12) July 8, 2019