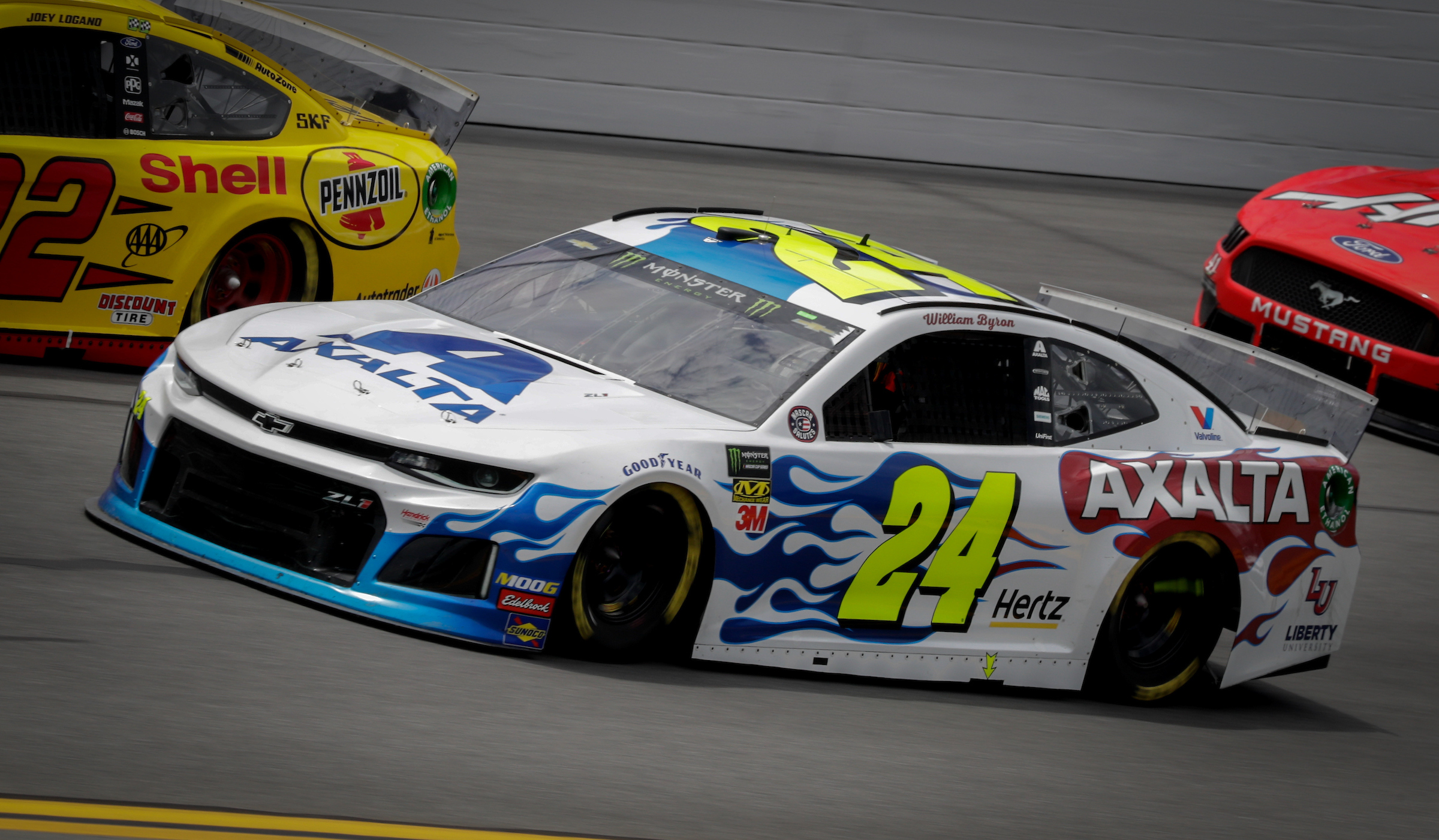 There has been no sophomore slump for 21-year old Hendrick Motorsports driver William Byron. In fact, he has become a consistent contender for top finishes and you'd be hard-pressed to find a driver who has improved more from a season ago than Byron.
Midway into the 2019 campaign, Byron has finished better than he did last year in 13 of the 18 races so far.
Byron's average finish at this point a season ago was 21.0. Fast forward to this season and Byron is averaging over six spots better per race with an average finish of 14.7.
This past weekend, Byron scored his career-best finish as he was second in the rain-shortened Coke Zero Sugar 400 at Daytona.
After his latest great run, Byron sits 12th in the championship standings. That's up from 20th, where Byron was at this point last year.
Byron has also scored three poles in 2019. He didn't record any in 2018.
The driver of the No. 24 Chevrolet Camaro ZL1 has also already surpassed his amount of top-fives (0 in 2018, 1 in 2019), top-10s (4 in 2018, 6 in 2019) and laps led (61 in 2018, 180 in 2019) from his rookie campaign.
Byron also has been finishing races. A year ago, Byron had four DNFs for crashes by race No. 18. This year, Byron's only DNF came in the form of a crash in the closing laps of the season-opening Daytona 500.
2019 has been a vast improvement for one of the brightest young talents in the sport today, and a lot of that can be chalked up to his new crew chief, the seven-time champion Chad Knaus. That being said, a lot of it can also be chalked up to the maturity and flat-out moxie that Byron is showing from week-to-week.
If Byron does not win a race in 2019, it would be very shocking. But regardless if he wins or not, Byron has already shown the skills that led to seven wins in his rookie year in the NASCAR Camping World Truck Series in 2016 and four wins and a championship in his rookie campaign in the NASCAR Xfinity Series in 2017.