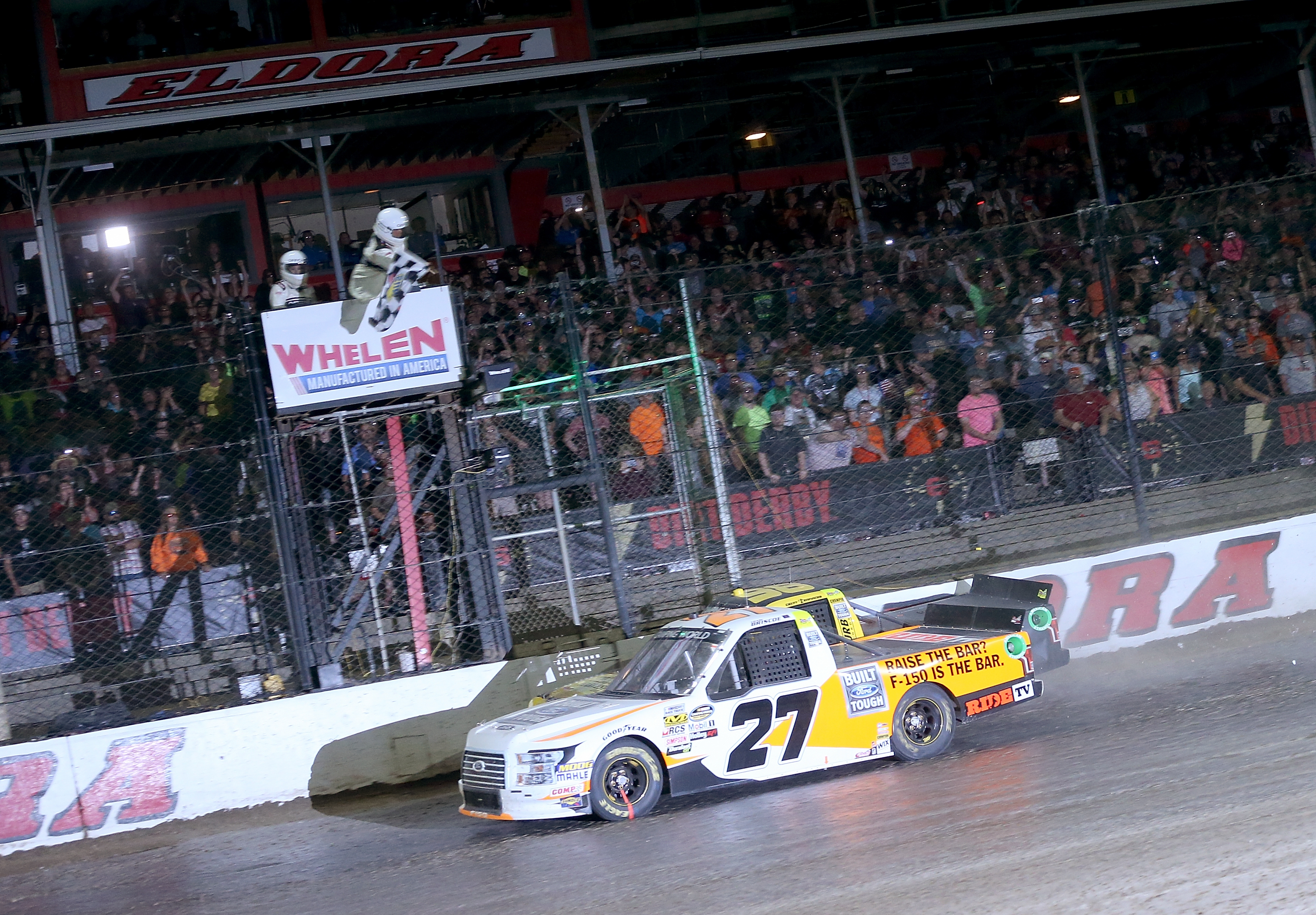 Although he will be running a NASCAR Xfinity Series Race at Watkins Glen the same week the NASCAR Gander Outdoors Truck Series heads to the dirt in Eldora, Chase Briscoe will defend his Truck Series win from a season ago.
According to Briscoe, he will hop a flight with spotters that will be traveling back and forth from Eldora to Watkins Glen to make this happen.
If rain becomes a problem, Briscoe says his top priority will obviously be the Xfinity Series event as he is running for points in that division.
Last year, Briscoe led 54 laps en route to a win in the Eldora Dirt Derby.
Briscoe will return to ThorSport Racing's No. 27 team which he won the race in 2018 with in a one-off opportunity.
Briscoe's crew chief will be the same man who turned the wrenches a season ago in this race, Bud Haefele.
The Eldora Dirt Derby takes place the night of August 1st, while the Zippo 200 at Watkins Glen will be ran on August 3rd.