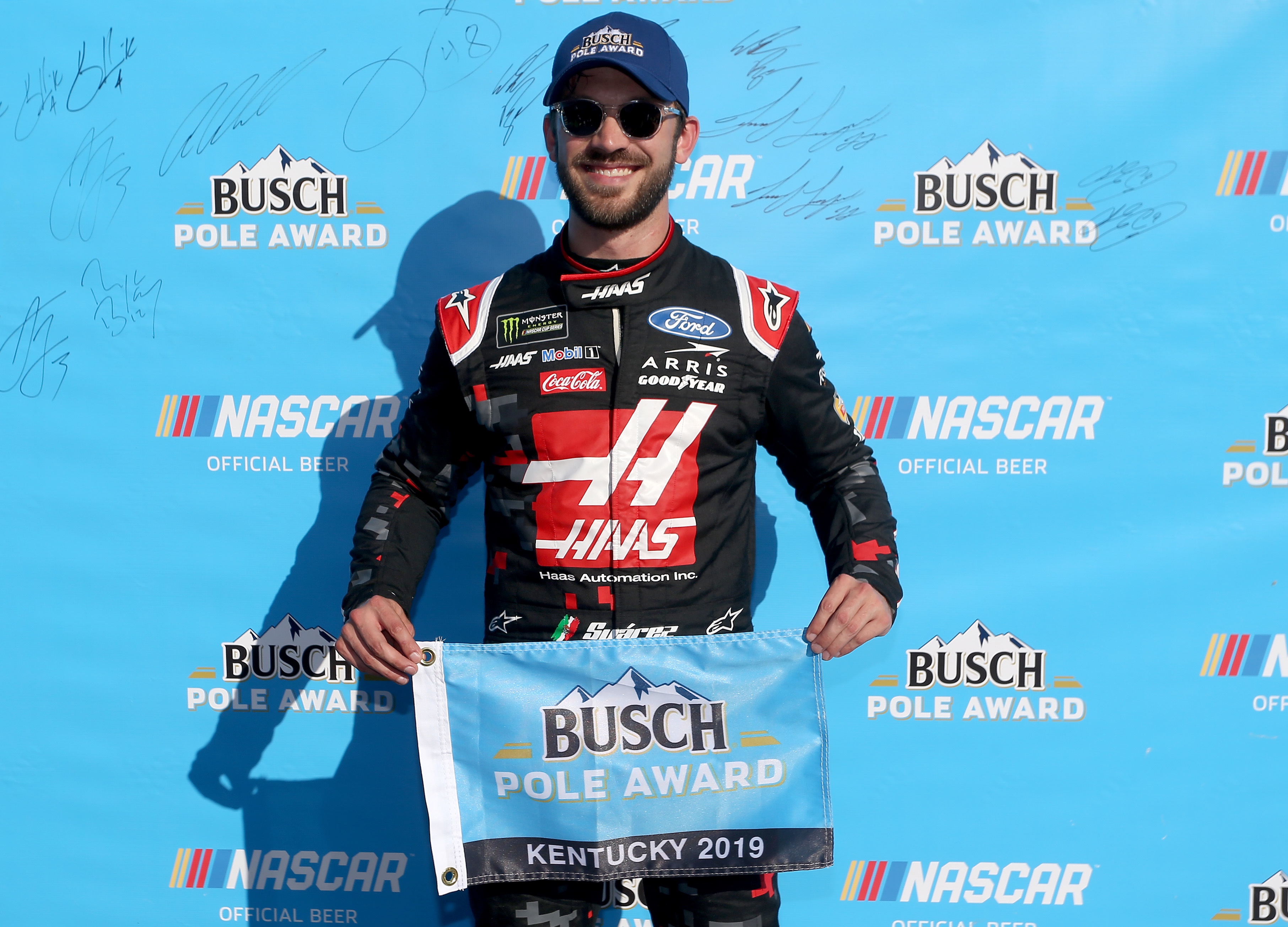 Daniel Suarez will be the official pole sitter of the Quaker State 400 at Kentucky Speedway as his No. 41 Stewart-Haas Racing Ford Mustang has passed post-qualifying/pre-race Inspection.
This marks Suarez's second-career Monster Energy NASCAR Cup Series pole in 91 starts. He is still searching for that elusive first-career victory.
Inspection is still underway for the remainder of Saturday night's Monster Energy NASCAR Cup Series field, but Suarez's spot is locked in for sure.