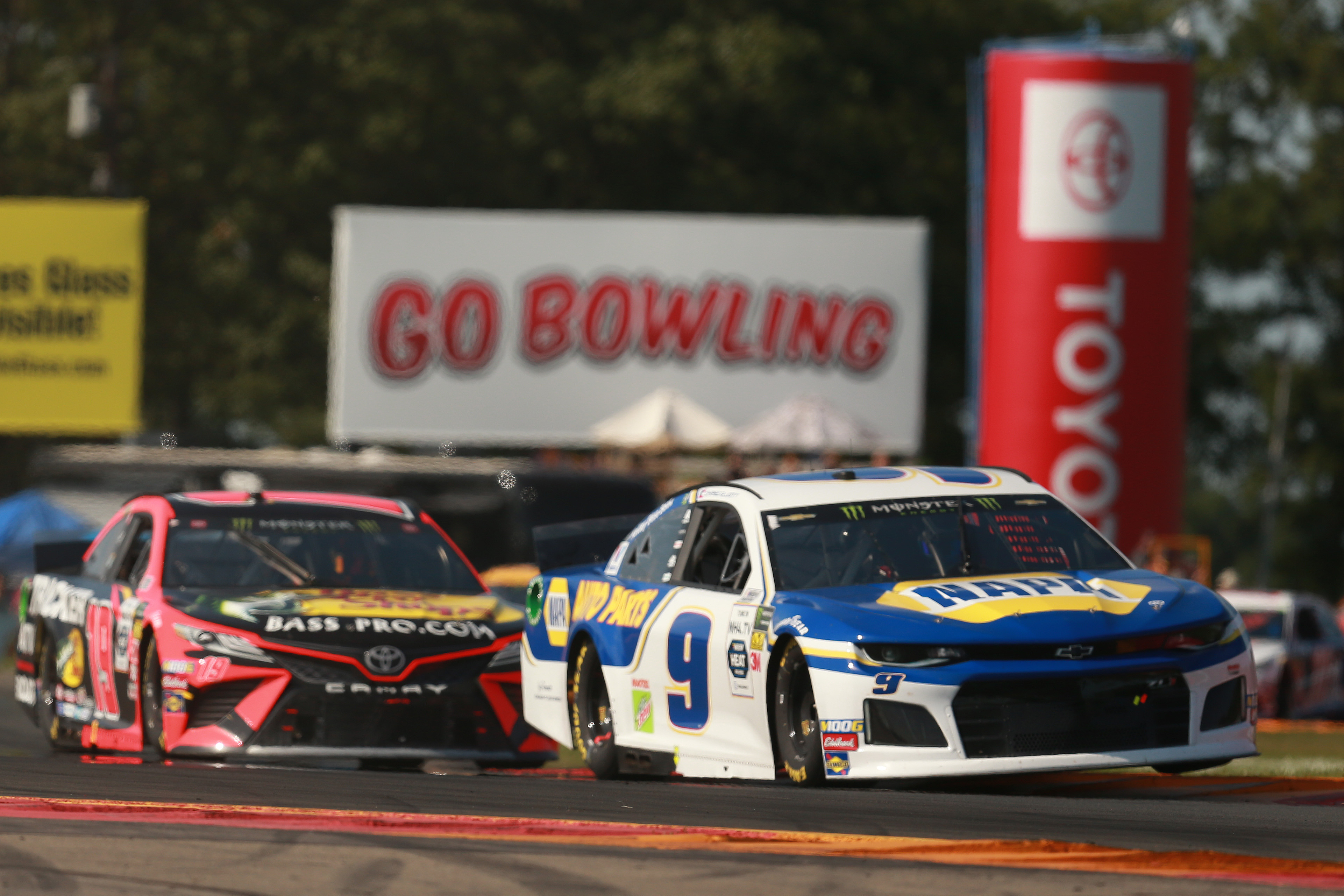 Watkins Glen was a 90-lap thrill fest. Possibly one of the best overall races of the season, the race saw it all.
Close battles — Chase Elliott and Martin Truex Jr. battled for the lead basically the entire final Stage — hard feelings — Kyle Busch vs William Byron/Kyle Busch vs Bubba Wallace/Jimmie Johnson vs Ryan Blaney.
It was a raw, real, passion-filled race.
The overnight ratings are in, and Sunday's race scored a 1.7 Nielsen rating. That is down significantly from what this race scored a season ago (2.3), but it isn't a direct comparison as last year's edition was contested on NBC, not NBCSN.
The last Watkins Glen race on NBCSN happened in 2017 (Dale Earnhardt Jr.'s final season) and it scored a 1.9 rating.
.@NBCSN earned a 1.7 overnight rating for yesterday's Monster Energy NASCAR Cup Series #GoBowlingAtTheGlen.

➖ No direct comparison to last year's race because that was on @NBC, but that event got a 2.3.

➖ The '17 event, in the last year of the @DaleJr era, got a 1.9 on NBCSN. pic.twitter.com/pqn4ZtsUZZ

— Adam Stern (@A_S12) August 5, 2019