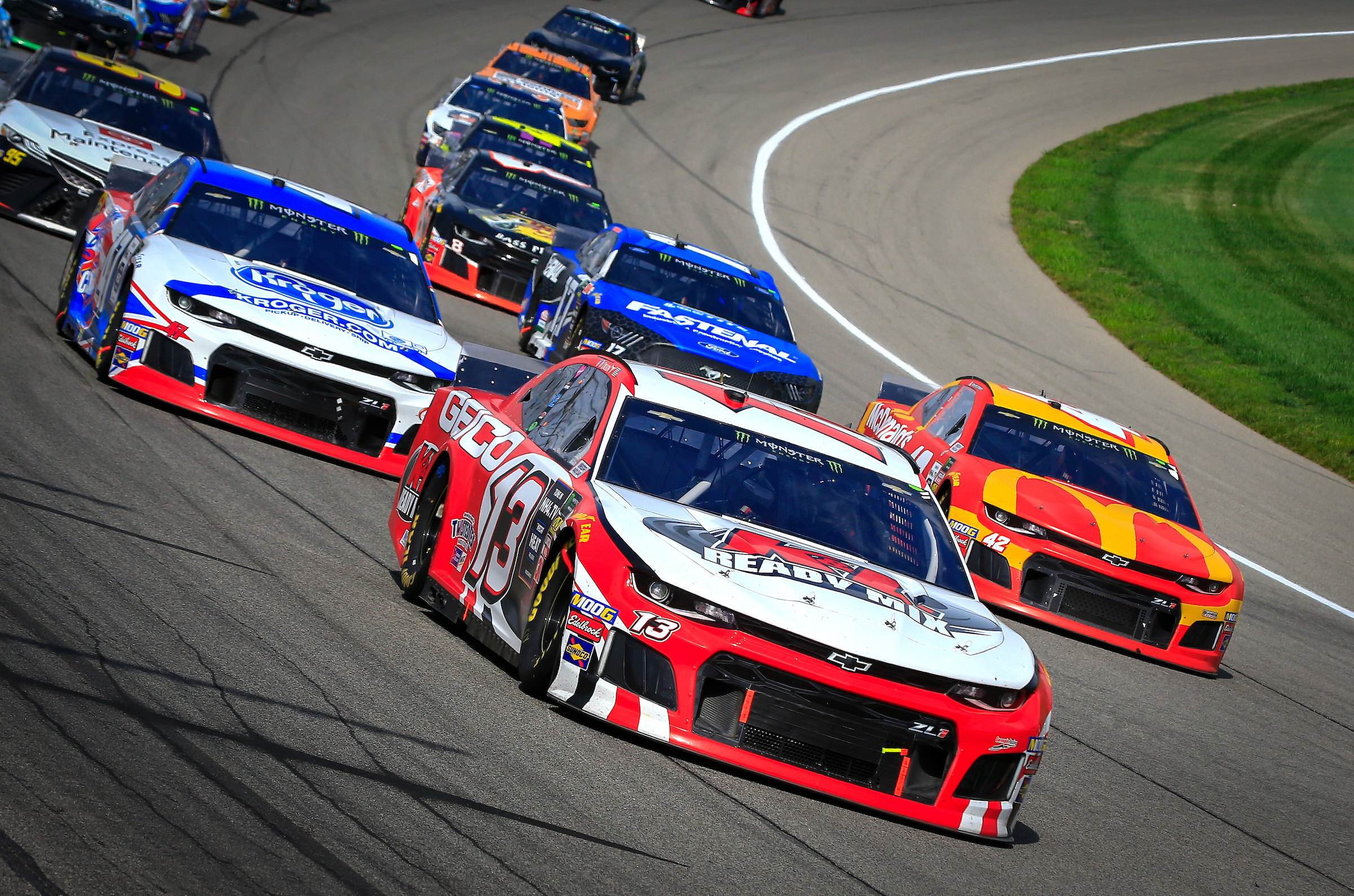 It has been a rather decent season for Germain Racing and their driver Ty Dillon. The No. 13 team which has been a mid-20s competitor since their inception, has really taken a step forward in 2019 and that trend continued with an 11th-place effort in Sunday's Consumers Energy 400 at Michigan.
Dillon started the race from the 21st-position, and although he wasn't a top contender throughout the race as he only ran 30 laps of the 200 lap event from inside the top-15, Dillon and his crew chief Matt Borland played the correct strategy to capitalize as fuel tanks were running dry near the end of the race.
While drivers such as Kurt Busch and Ryan Blaney ran dry, Dillon scooted on past and made it to the finish for an 11th-place finish.
As he crossed the finish line, Dillon radioed to his team, "Proud of you, boys! Great car all weekend, great execution. Thank you for all the hard work."
This top-15 finish marks the sixth such finish of the year for the 27-year old grandson of Richard Childress. He has already eclipsed the total of top-15 finishes that he had from a season ago (five) and he still has 13 races left in the campaign.
In addition to the slightly more consistent nature of which he has been competing near the front, Dillon also secured his career-best finish (fourth) at Daytona in July and he has also recorded his first two Stage wins of his career this season at Bristol and Talladega.