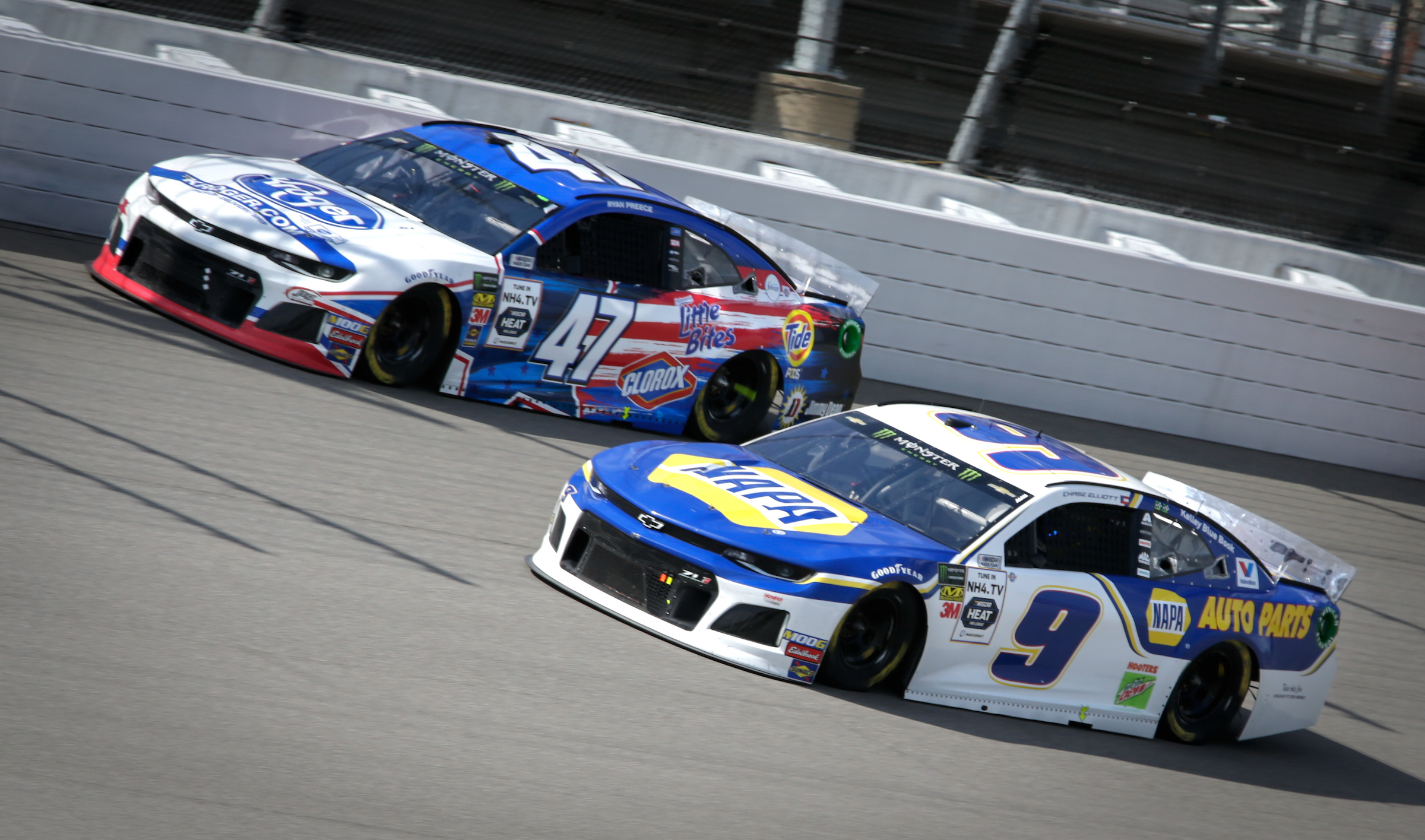 The 2019 Sunoco Rookie of the Year battle in the Monster Energy NASCAR Cup Series had become a one-horse race as of late. Daniel Hemric over the last month or so has elevated his game and started knocking down some solid results. Meanwhile, Ryan Preece had been struggling mightily.
That all changed Sunday at Michigan International Speedway in the Consumers Energy 400.
Hemric had another solid run going, until he got caught up with his teammate Austin Dillon and Aric Almirola on lap 121. Hemric suffered damage in the incident and wound up limping to a 26th-place finish, one lap off the pace.
While Hemric struggled, Preece was engineering a great race as he was running right around the top-10. It was a good day for the driver of the No. 47 Chevrolet Camaro ZL1, but it was about to become a great day.
Over the final run of the race, it was apparent that some drivers and teams were going to make it to the finish on fuel and some were not. For many, they were in the category of those who couldn't make it. For Preece, luckily, he was able to get to the finish and he did so with a seventh-place finish.
This finish definitely surpassed any of Preece's expectations heading into the weekend.
"It was a good day," Preece said following the race. "Expectations-wise, it was a top 20 or 15 would be fantastic. Well, we ended up with a top 10 and we made the car better and better every lap. It was good. We had a good race car. Track position, like fuel helped, but we were still going to end up anywhere from 12th to 10th, so it was a good day."
Sunday marked Preece's third top-10 finish of the year, and it was his first since Talladega in April.
In the 12 races between that day in Talladega and Sunday's top-10 at Michigan, Preece had not finished inside the top-21. He also had four DNF's (did not finish) over that span. However, he has now stopped the bleeding and he chipped a major chunk out of Hemric's Rookie of the Year standings lead.
Preece earned 19 points more than Hemric at Michigan, which now places him 53 markers back with 13 races left in the 2019 season. It sounds like a huge deficit, still, but if Preece can gain points like he did on Sunday, 53 points is far from a safe lead for Hemric.